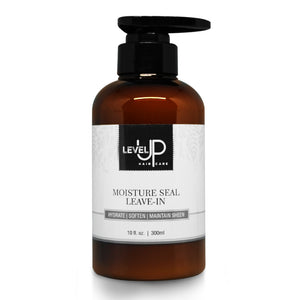 Level Up Moisture Seal Leave-In Conditioner is made from all natural ingredients proven by the powers of nature to pamper your hair. Relieve dry, dull, damaged strands with this daily moisturizer and restore your hair to its natural beauty.
Suitable for Human Hair Wigs, Weaves, and Extensions.
We stand by our product with a 100% customer satisfaction guarantee.